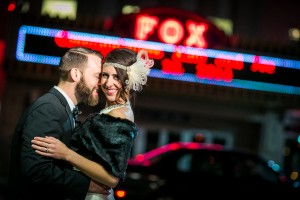 Shasta Hankins Spokane bridal makeup was featured in Apple Brides a few days ago for Kate and Joe's stunning and amazing wedding at the Fox Theater. The wedding featured an Art Deco vintage era theme, think "Great Gatsby" 1920's style.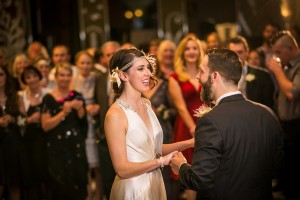 Shasta applied makeup to not only to fit the time period of style and elegance but to bring out the fun of the 1920s.
The 1920s was the beginning of the beauty culture in America. This was the time period where women had a lot of fun with makeup- blushes, powders and lipstick.  With Kate's beautiful complexion, Shasta used airbrush makeup to bring out her natural skin tone while highlighting the eyes and the lips to bring out the era's natural beauty look. The red lips create a dramatic, feminine look while providing the stark contrast with her fair skin to give it that "pop"! It really brings out her smile in the beautiful photos by Ifong Chen.
Read more about it and see Shasta's glowing bridal makeup work in the incredible photos from Apple Brides.